Kickball, Anyone?
Dear Practice Friends,
Does the name "kickball" carry you back to your school days, as in elementary school days? We invite you relive past glories and join us for the inaugural http://ipswichekiden.co.uk/resultsviewer/?eventId=4 Practice Kickball Tourney!
Date: Sunday, October 11th
Times/Location(s):
2p-3p: Tailgate at Patrick and Deb's house, 7618 Kings Run Rd. In Centerville.
3p-5p: Tourney at Yankee Park, only a block and a half away from the tailgate.
5pm-7pm: Post game cook out back at Patrick and Deb's. We have burgers, dogs, and beverages covered. Bring a side dish if you can.
In the event of rain, the tailgate will continue indoors and segue directly into the post game cookout 🙂
Event Coordinator:
Vlissingen Leslie Harshman
. Please RSVP to her by: replying to this email, texting her at 937-760-9950, or by signing up on the sign up sheet that we will have at the front desk.
Even if you don't want to play in the tournament, please come join us for some Autumn fun!
Best wishes,
Patrick Przyborowski
Monthly Class Calendar
Welcome to Practice!
A warm welcome goes out to our newest members of the Practice community, who started with us in September: Deborah McCrimmon and Pier Anne Schumann. We are thrilled to have you with us. Welcome aboard!
Instructor News
L to R: Teresa DiCarlo, Kelly Wolfe, Aly Payne, Matt Parente, and Rachel Gleason
Congratulations to instructors Aly Payne, Matt Parente, Teresa DiCarlo, Kelly Wolfe, and Rachel Gleason, who completed the STOTT PILATES Intensive Stability Chair Course last weekend, adding a new apparatus and over 60 new exercises to their repertoire! They will be continuing their education with upcoming courses in Arc Barrel, Spine Corrector, and Ladder Barrel this coming weekend. Great job, instructors!
Newsletter Editor: Aly Payne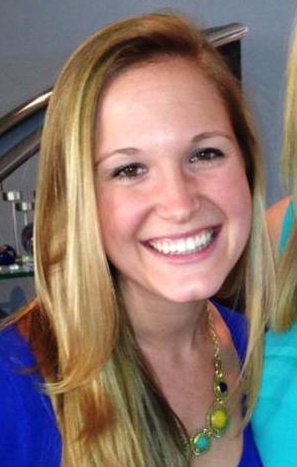 In addition to her considerable skills as a Pilates Instructor, Aly Payne has an extensive background in creative writing and journalism, which she will be using in her role as the editor of the Practice newsletter that goes out each month.
Aly is a graduate of Saint Mary's College in Notre Dame, IN, where she earned a bachelor's degree in Mass Communications. Following graduation, She continued developing her journalism skills as a Social Media Intern for LeapFrawg Media where she created engaging blogs for companies looking to improve their social media presence, strengthen their online communities, and achieve other related goals. Additionally she took up freelance writing, both online and print, with a local Dallas magazine, ADDISON Magazine: The Magazine of the North Dallas Corridor, where she produces regular and feature articles covering Arts & Entertainment, Business, Medical, Food & Nightlife, and more. She is thrilled to have the opportunity to fuse her innate enthusiasm for physical activity with her unique communicative abilities!
Throwback Thursday: October 2010
Our first Constant Contact newsletter went out 5 years ago, and in it we announced the birth of Kerry Young's twin babies, Henry (Hank) and Quinn (Quinny) on 10/6/10. They were premies, and faced a number of challenges in their first few months on the planet. But five years later they are healthy, strong, and ready for some kickball!
Research: Consumers Are Embracing Full-Fat Foods
From the Well section in the NY Times, Anahad O'Connor discusses how the public is increasingly indulging in foods high in saturated fat like butter, meat, and whole milk. To find out why, click below!
Sitting is Bad for Children Too
From Gretchen Reynolds in the NY Times' Phys Ed section:
"After a single session of prolonged inactivity, young girls developed changes in their blood flow and arteries that, in grown-ups, would signal the start of serious cardiovascular problems."
Carl Lewis Doesn't Run, But He Flies 
At 54 years of age, Olympic athlete, Carl Lewis, no longer runs to maintain his fitness. Instead, Lewis stepped up his physical routine and took up tumbling, trampoline, trapeze and aerial silk work.